Do you have a
rust color forming on concrete, bricks, siding and/or fencing
around your home or business? It is likely coming from the
hard minerals in the water
when watering the lawn and or landscaping. This unsightly
hard water staining can be removed
from almost any surface.
Hard Water Stain Removal Process
An eco-friendly hard water stain remover is applied to the affected area with a dwell time of 15 minutes. We then pressure wash the area with hot water. This will remove the rust colored stains on concrete, bricks, siding and/or fencing around your home or business.
Contact Kwik-Klean, Inc.at 248-852-7141 or complete the on-line request for a free estimate.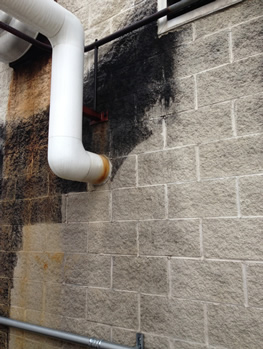 "Kwik-Klean provides professional service. Our deck looks great. You are Top knotch!"