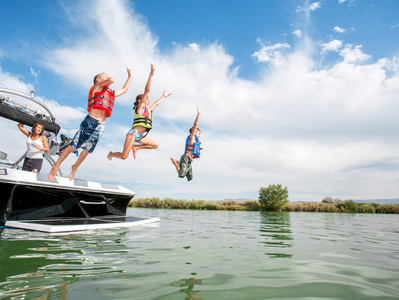 Many homeowners in Metro Detroit are finding it challenging keeping the exterior of their home free of grime and/or buildup. Whether it's a busy schedule taking the kids to soccer games or just wanting to spend a relaxing weekend with family on the boat, finding time to devote to cleaning tasks may be best left to a professional pressure washing company. Here are just a few tips to consider when researching online for the best pressure washing company near you.
Keywords to Use in Google: pressure washing near me; pressure washing services; house washing; patio washing; privacy fence washing; boat washing; local pressure washing companies based on your needs.
Narrow your search based on the contractor's website. Be sure they offer a detailed list of services provided, before and after gallery, and client testimonials. It should be evident from their website that they take pride in their workmanship.
Shop and compare. Get several estimates from pressure washing contractors that include detail of the work to be completed, price and payment terms. We also recommend that you look for contractors that offer free quotes for pressure washing services.
One of the best ways to find the best pressure washing company near you is to ask for recommendations from your friends and family. If they are happy with the pressure washing services they received, most likely you will be too.
It never hurts to ask for references from the pressure washing contractor. When provided, don't be afraid to call their client to discuss their experience. If convenient, ask to see if you can stop by and take a look at the completed job.
The pressure washing company should be fully licensed and insured so you won't be holding the bill in the likely event an accident does happen.
Make sure the pressure washing company uses only the finest environmentally friendly cleaning products available at an affordable price. The contractor should meet EPA regulations and guidelines regarding water run-off and avoiding clean water contamination.
Avoid companies that provide misleading statements to get a quick sale or that use high-pressure sales tactics.
Don't always choose the cheapest pressure washer to hire. If a company is charging lower than their competitors there may be a reason. Many pressure washing companies offering cheap prices on their services are cutting corners elsewhere. Although the price is important, be sure you are comparing similar services to know if you are receiving the best value for your hard earned money.
Enjoy Your Summer by Leaving the Hard Work To Us!
Kwik-Klean is the expert in pressure washing servicing Metro Detroit to include Rochester Hills, Troy, Sterling Heights, Warren and the surrounding areas. Our experienced and knowledgeable staff are trained to know just how to improve the appearance of your home or business with quality cleaning. For complete information on our pressure washing services or to schedule an onsite free estimate, please call us today at (248) 852-7141.