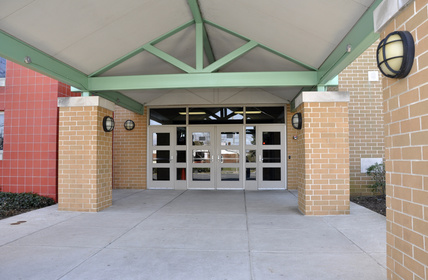 Concrete is a common component of every modern structure in today's world–whether commercial or residential. Although, concrete is not a modern invention; This substance has been around since ancient times, used by the Romans and Egyptians alike in their architecture. Concrete is a strong foundation for different types of structures, but it isn't immune to flaws and signs of discoloration due to nature. These are mostly aesthetic issues that form over time, and there are equally-natural and effective methods to correct them.
Pressure washing is a great way to remove these common flaws and return concrete to its original appearance. They use only highly pressurized hot to warm water to quickly and effectively remove stains, giving concrete a clean look.
Pressure Washing Removes Hard, Stuck-On Grime And Stains
If you have concrete around your commercial space in Michigan and you're starting to see stains from grime, dead leaves, mud and other substances, you need to hire a Michigan pressure washing professional to remove it. Ugly stains leading up to your business, as well as on the front steps or patio, can leave a negative lasting impression on your customers regarding the professionalism of your business. Lucky for you, pressure washing can remove all stains within a day, without using harsh chemicals, and can have your concrete structures looking like new in no time.
Cement Can Be Difficult To Clean Without The Right Washing Equipment
Concrete can leave spaces that are easy for deposits of materials to set in. This particular substance already has a tendency to bond with varying materials, making it a difficult product to clean. That is what makes pressure washing so effective at cleaning concrete, because it can get into these deposits and dissolve any materials resting in there. Pressure washing is one of the best methods to clean concrete without decreasing its strength and foundation. If you've tried to clean your concrete using chemical products, or soap and water, and became frustrated at your lacking efforts at removing stains, contact a Michigan pressure washing company for the most effective service at cleaning concrete.
Concrete Becomes Naturally Discolored Over Time And Requires Routine Cleanings
Natural discoloration from dirt, mud, leaves, and grass inevitably lead to staining on concrete over its lifetime. These substances collect in the porous holes in concrete that are difficult to see with the naked eye. Discoloration is not known to cause any structural damage, but it leads to an overall unattractive appearance. This causes many people with commercial concrete to hire the services of a construction crew to demolish the concrete and re-pour it. However, most of the time, all you need is the help from a Michigan pressure washing company to get rid of hard-on stains and refresh the look of your concrete structures. Hire a Michigan pressure washing professional for routine cleanings to keep up with maintenance.
Concrete may seem like a frustrating and difficult substance to maintain and keep its clean appearance, but pressure washing is the solution you need for your commercial space to keep it looking clean and impressive to customers.
3 Reasons to Leave Your Commercial Concrete Cleaning to Pressure Washing Pros
If you have a Michigan business in need of commercial concrete cleaning by a professional pressure washing company give us a call today.  We have been pressure washing commercial concrete for over 25 years.