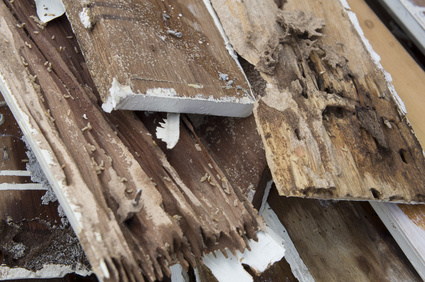 Fall and winter in Metro Detroit can cause the worst things to happen to your patio. If you don't pay attention to its appearance, you'll have a few uninvited guests living in the nooks and crannies. Because of them, your property's quality will only decrease. If you take the cleanliness of your property seriously, starting with the beauty and strength of your deck is a good first step.
As you look out for these signs, consider how soon you should take care of these problems and if you'll have the time to attend to them. You may find that the urgency of your patio's needs isn't something you can fit into your schedule. Lucky for you, pressure washing services are available for quick repair in Metro Detroit.
 The Rise of Mold and Fungus on Your Wooden Deck or Patio

Nature has its way of crawling into the crevices of your patio. When dead leaves and left over plants remain on your property, the moisture from storms will form the remains into mold and fungus. After that, a blizzard will make sure it stays there. If you want to prevent this, make sure to sweep away any dead plants thoroughly. If your deck is already swarmed with more decay than you can handle, a professional pressure washing service can take care of it for you. They can remove all debris from your deck or patio, clean it from any growing fungus, and can make it look like new again.
Pests Galore on Your Wooden Deck or Patio
If you caught the mold, fungus, and mildew a little later than you wanted, there's a chance you'll find a variety of bugs and other pests already making a home out of your deck. This is all the more reason to invest in a Metro Detroit pressure washing company that knows how to handle the persistence of these critters. Additionally, every bit of that decay is going to be unsanitary. Removing this as soon as possible will help you and your family stay healthy. The longer you wait, the worse the infestation will become. When this problem is taken care of, make sure to find a sealant that will stop bugs and mold in their tracks.
Moisture Damage on Your Wooden Deck or Patio

Unfortunately, wood absorbs moisture like a sponge, which can cause it to be even more vulnerable to damage. If you have furniture on a deck that has already absorbed a lot of moisture, you'll probably notice spots of water damage that seem impossible to remove. The same results will appear if your furniture itself is made of wood. This sort of impairment may bring worry to your patio's safety. That's why noticing it now is better than waiting for winter to pass. Pressure washing can remove the spots on wood and will prepare your deck or patio. Call a professional Metro Detroit pressure washing company to handle the job, because they have the equipment and experience to handle the situation so it won't get any worse.
Hire a Metro Detroit pressure washing Company

Again, take these signs seriously for the sake of safety and health. Pressure washing services in Metro Detroit, like Kwik-Klean, Inc., are best equipped for this job. They'll make sure your deck or patio is in mint condition before Michigan's winter completely takes over.