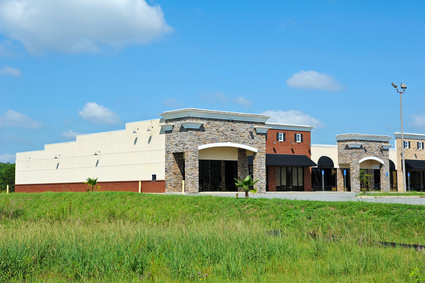 As a Michigan business owner, you have many hats to wear. You have to manage employees, your products, services, finances, as well as the appearance of your business. Sometimes, priorities take over and other tasks fall to the way side. Although it may seem less significant, neglecting the outer surface of your business can be, well, bad for business. Consider hiring a commercial pressure washing company to take care of this for you.
Reasons To Hire A Michigan Commercial Pressure Washing Company
Pressure washing can take years worth of grime and graffiti away.
Many people, home and business owners alike, don't believe set-in grime and dirt can be removed with pressure washing. They believe they need to renovate their space with new siding, a new walk way, and a new patio for it to look nice again. Pressure washing may be all your business needs to remove the dirt and grime from your wood surfaces, concrete, and brick. Commercial pressure washing can even remove graffiti, so you no longer need to worry about discouraging potential customers. You may not need expensive renovations, instead, look into pressure washing to make your business look like new.
Improve your business's appearance with a clean surface.
Everything looks better once its been washed and cleaned. The once white siding on your business now resembles a brown-gray hue. You can bring back your business's crisp, clean appearance with commercial pressure washing. They can remove years worth of old paint, stain and grime to reveal the original canvas. Or, you may wish to give your business a completely new look and pressure washing can help you get the surfaces clean enough for a new paint job. The first impression you give to your customers is extremely important to your business's success, and you need to invest in services like pressure washing to give the best impression possible.
Routine pressure washing means you'll always have a clean business.
You can check it off your list, because with a scheduled pressure washing, you'll never have to worry about your business's appearance again. A commercial pressure washing company can set a routine schedule with you, working around your customer's needs, so you never need to remember scheduling them and you'll never get behind on maintaining your property. They will ensure your business is always free of dirt, grime, foliage that can stain, and graffiti so your business will always look presentable to customers.
There are many things you have to think about as a Michigan business owner, but the outward appearance of your business doesn't have to be one of them. You may be surprised at how much a simple pressures washing can do to renew your property. Look into hiring a commercial pressure washing company today and set up a schedule so you can feel good knowing you're always giving customers a great first impression.
Free Commercial Pressure Washing Estimate for your Michigan Business
Kwik-Klean has providing commercial pressure washing services to Michigan businesses for over 25 years.  Give us a today for a free estimate on commercial pressure washing and keep your storefront looking clean.