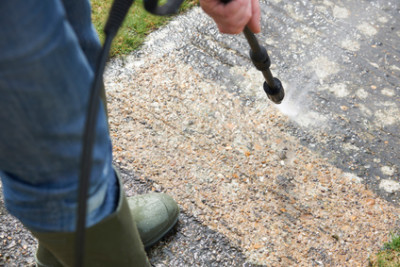 The mere sight of someone blasting grime and gunk, with a pressure washer is utterly satisfying. It seems easy to get hold of a pressure washer and wash your way through. The reality is that, it is not that easy. The slightest carelessness can result in a disaster.
Let's take a look at some of the things you need to know about pressure washing.
The Mechanism
A pressure washer is nothing but a water pump that amplifies water pressure from a hose after it has been powered by a gas engine or an electric motor. This machine makes the water spray out of a wand with a pressure that is enough to get rid of dirt, grime and gunk. A pressure washer has different spray nozzles for different cleaning jobs. Some people tend to use cleaning products, while some claim that using soap or a chemical is not required. Chemical can be harmful for landscapes and the surrounding areas. It is also claimed that using chemicals in pressure washers can be harmful for pets and also for the environment for they go through the drains.
What Needs to Be Pressure Washed?
Almost everything that gets dirty can be cleaned with water. The only thing that you need to take care of is the paint, the stains and the seals of the things that you are trying to pressure wash. The following list can better answer the question.
Driveways
Sidewalks
Patios
Exterior decks
Motor vehicles
Fences
Gutters
Tile roofs
Garage doors
What Can't Be Pressure Washed?
Let's shed some light upon the things that cannot be pressure washed.
Painting Items
It is risky to pressure wash a surface that is painted. There are certain techniques that need to be used, so it is wise to hire a professional.
Stained Wood
Pressure washing a wood that is stained, you cannot take the stains off. As a result you will have to re-stain the wood.
Asphalt Roofs
An asphalt roof cannot be pressure washed, because the pressure will take the granules off, completely destroying the roof.
Why Hire a Professional?
Hiring a professional pressure washer is important for the following reasons.
They have the most updated equipment that is efficient and is checked on a regular basis. The commercial pressure washing equipment is far more effective, compared to a consumer model.
The professional pressure washing companies posses the right amount of training and experience. They have the foresight to predict a challenging situation and the ability to deal with if one arises.
They understand the amount of heat and pressure to exert and what cleaning products to use.
If you are new to pressure washing the above mentioned information will guide you on the way.
For More Information on Professional Pressure Washing Services in Metro-Detroit, Michigan
Kwik-Klean is the expert in pressure washing servicing the Metro-Detroit, Michigan area. Our experienced and knowledgeable staff are trained to know just how to improve the appearance of your home or business with a quality cleaning. For complete information on our pressure washing services or to schedule an onsite estimate, please call us today at (248) 852-7141.