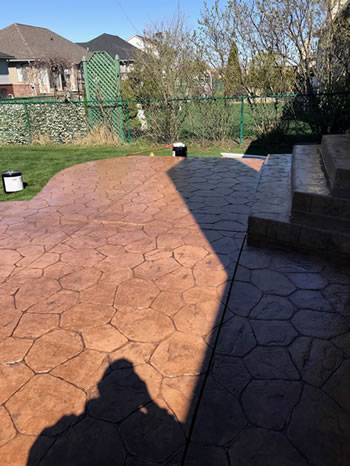 The internet is infested with blogs and videos which make pressure washing appear as a DIY job. However, pressure washing is a process that involves specialist equipment not everyone is qualified to use. Along with handling the equipment, you also need to know the right way to clean using a pressure washer. As a result, you need to hire a professional pressure washing company.
Here are five benefits of hiring a professional pressure washing company.
1. They Use Standard Equipment
There is a difference between the equipment professionals use versus the equipment that you have at your home. Their equipment is used for commercial purposes, and it is tested and maintained on a regular basis. Professional pressure washing companies, on the other hand, deploy the most recent and up-to-date equipment that provide efficient and flawless cleaning. Efficiency and flawlessness are the two things a domestic pressure washing machine may fail to deliver.
2. They Know What Products to Use and How
All pressure washing jobs differ from one another. The differences arise due to the nature of the surface being worked on. Some surfaces are more porous than the rest, while others are more open to sunlight. Understanding the nature of the surface is the key when it comes to determining what products to use and how to use them. A professional is well-aware of how much pressure and temperature need to be applied to a particular surface.
3. They Possess Training, Licensing and Insurance
Investing in a professional pressure washing company is beneficial for three reasons. Number one, the experts at these companies are trained. Pressure washing professionals are trained and experienced, and they can handle challenging washes on a daily basis. Number two: they possess the permission and licensing from higher authorities to use pressure washing equipment on somebody else's property. Thirdly, the fact that they are insured gives you peace of mind. In case something goes wrong, you won't have to pay for the damages incurred.
4. They Can Tackle Challenging Situations
One benefit of hiring professional pressure washers is that they have the experience needed to tackle difficult situations. There might be some dirt spots or mildew which are hard to clean or difficult to reach. In order to make the cleaning process easy and quick, hiring the services of a professional pressure washing company is a good idea. With their expertise, they make sure that even the toughest dirt stains can be washed and even the slightest residues are removed.
5. Saves You Time
DIY pressure washing tasks can consume a lot of time. With a professional pressure washing company by your side, you can pay attention to other areas of your life. By hiring a professional pressure washing company, you can leave your house and go to work, shopping, or even on a family outing. You won't even have to worry about the safety of your belongings.
A professional washing company makes pressure washing easy, effective, and quick. They produce positive results which last for a long period of time.
For More Information on Pressure Washing Services in Bloomfield Hills, Michigan
Kwik-Klean is the expert in pressure washing servicing Bloomfield Hills, Michigan. Our experienced and knowledgeable staff are trained to know just how to improve the appearance of your home or business with a quality cleaning. For complete information on our pressure washing services or to schedule an onsite estimate, please call us today at (248) 852-7141.