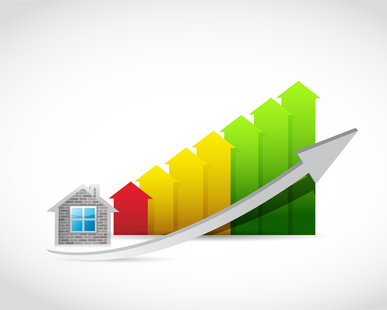 If the components of your home, like the hardscaping, deck, patio or driveway, haven't been properly maintained, you are decreasing the value of your entire home. To boost the appearance of your outdoor space and increase its value, you don't need to spend thousands of dollars replacing these elements; you need to hire someone to pressure wash it. A professional Michigan pressure washing company can take years worth of dirt, mold, and grime off of your wood, composite or concrete fixtures to make them look like new again.
Here are a few things you should have power washed to boost the curb appeal of your home and raise its value:
Restore Your Hardscaping With Pressure Washing.
Hardscaping elements like patios, walk-ways, steps and porches help to increase the value of a property by adding additional usable space, however, when that space is filthy and ugly, no one will look at those additions as valuable. If you have an older home with wear and tear, you may be selling yourself short by not making the most out of your hardscaping investments. You can raise the selling price of your home by hiring a professional Michigan pressure washing company to restore your hardscaping and bring beauty back into your yard.
Pressure Wash Your Wood Elements.
You may think that pressure washing is too intense to clean wooden surfaces, especially if they're not in the best condition, but pressure washing can be adjusted in pressure and strength to suit any job including older wood. Pressure washing can make your wooden steps, deck or shed look brand new, and can remove any mold, mildew, moss or dirt that has built up over time. If the siding on your home is wood, you can also have that power washed to bring out the color and vibrancy again. Expensive repair, replacement and re-staining projects are not always necessary to make your space look beautiful, and pressure washing may be all you need to make your home and additions look new again.
Revamp Your Composite Deck with Pressure Washing.
A composite deck is a smart investment to put into your home, with its strong, durable and eco-friendly characteristics. It is more expensive than other deck products, therefore you'll want to be sure you take full advantage of this home addition. A composite deck does not require a lot of maintenance, but over time, it still will need to be washed and cleaned. Leaves, dirt, and grease from the grill can stain a composite deck, and a professional Michigan pressure washing company will be able to remove any marks and spots and make your deck look clean, colorful and elegant once again. Protect your investment and boost the value of your home with a lovely composite deck that has been restored to its former glory with power washing.
Repairs, replacements and re-finishes aren't always the answer when you want to improve your home. You can save money, make your home look beautiful and increase its value with the services from a pressure washing company.
Hire a Michigan Pressure Washing Company
If you would like to hire a Michigan pressure washing company to increase the value of your home give Kwik-Klean a call today at (248) 852-7141.  With have been providing pressure washing services throughout southeast Michigan for over 25 years.