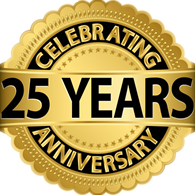 A composite deck may be one of the best investments you can put into your Michigan home. It provides lasting strength, durability and appearance and doesn't require a lot of maintenance over time. Because you can have your original composite deck for many years without it wearing down, you will need to invest in proper cleaning methods to keep it looking great and functioning for your family. A composite deck will also increase the value of your home, should you ever decide to sell, and you'll want to make sure you're protecting that opportunity with these tips on how to prepare it for professional pressure washing.
Clear Away Any Furniture.
To effectively wash your composite deck and take care of every spot, you'll need to first remove all furniture from the space. This will make your job as well as the pressure washing professional's job much easier by not having to maneuver and swivel around tables, chairs and other structures. Another reason to remove furniture is that a power washer could potentially knock over a piece and damage it.
Turn On The Garden Hose.
Once all the furniture has been removed, the next step will be to simply rinse your deck, removing any dirt, mud, leaves and branches. Make sure you don't forget the railings, stairs and other surfaces to clear away all particles. By doing a quick rinse with the garden hose, you will be preparing your deck for power washing by clearing off any loose or caked-on mud that may prevent the powerful spray from getting right to the composite. This rinse will remove all particles from the surface while the power washing will thoroughly clean and restore your deck.
Hire A Pressure Washing Company.
The most effective way to clean a composite deck will be to hire a professional power washing company to make it look brand new. One of the best advantages of a composite deck is that it won't need to be re-stained or re-painted over time to regain its original appearance, and a thorough power washing may be all you need to love your deck again. It will be beneficial to you to hire a professional to pressure wash instead of tackling it yourself because a pressure washer can be tricky to maneuver and comes with varying nozzles of pressure and strength to customize to each job. Chances are, you won't know which nozzle works best on composite decks, as well as whether a certain pressure may actually damage it. Also, if you haven't been trained to use a pressure washer, you may lose control and damage another element of your home or yourself.
Restoring your composite deck is as easy as 1, 2, 3. All you'll need to do for a beautiful, completely clean composite deck will be to follow the steps above and hire a Michigan pressure washing company to transform your outdoor living space.
Pressure Washing Your Composite Deck: Clean It The Right Way With These Tips
If you would like more information on pressure washing your composite deck give us a call today.  We have been pressure washing composite decks in Southeast Michigan for over 25 years.