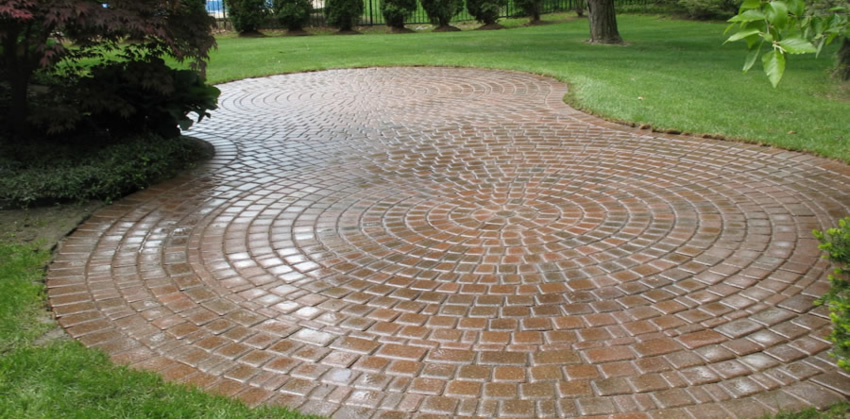 One major thing property owners overlook is the condition of their hardscape surfaces. These include patios, decks, walls, and fences. If they aren't paid attention to, they'll end up looking dirty and run down. Anyone who has these structures on their property should take care of them as soon as they notice the presence of mold, grime, mildew or hard water stains. Basically, if it looks like it could use a cleanup, then it's best to do so as soon as possible. The best way to get rid of all the filth that's built up is to work with a professional pressure washing company from your local Farmington Hills area. If you do this, here are some long-term benefits you can look forward to.
1. A More Attractive and Long-Lasting Look
This benefit is the most expected one, but it does more than look pretty. Especially for business owners, utilizing a pressure washing service for your hardscape features will liven the look of your storefront or building. Aside from a fresh appearance, it has the added benefit of attracting more customers. Think about it from your customer's perspective. A dirty store just isn't appealing.
Homeowners can benefit from this too. A well-kept home makes a good impression on visitors and can increase the property's value.
As you can see, it's more than just looks. When a pressure washing service provides you with hardscape restoration, you are able to boost your social status or professional reputation. It's one of the easiest ways to liven up your home or business.
2. Increasing the Endurance of Your Hardscape Saves You Money
When you prevent filth and grime from ruining your hardscape surfaces, you're also saving yourself some money. Having a whole deck or patio repaired can be extremely expensive. But, if you leave the restoration work to a Royal Oak pressure washing company, remodeling those areas won't be necessary.
Hardscape restoration can bring back the original beauty of your property; no remodeling required. The same can be done with walls or fences whether they're made of brick, wood, or concrete. Requesting a pressure washing service is also a great way to get rid of graffiti or other types of vandalism. That way, you won't drive customers away from your store.
3. Your Home or Business Will Be Seen as Eco-Friendly
Mold, mildew, and algae can be hazardous to your health. But to get rid of them, special cleaning solutions may be needed.
Don't worry, though. These cleaning solutions aren't harmful to the environment. A professional pressure washing company will know how to remove the filth on your hardscapes with eco-friendly solutions. Add to the power of a pressure washer and all that grime will be gone in no time. The sooner this is removed, the sooner you'll have a healthier place to live or work in.
Hire a Farmington Hills Pressure Washing Company
Are you looking for a Farmington Hills pressure washing company to restore your hardscape?
Kwik-Klean is a professional pressure washing company that has been servicing the Oakland County area for over 25 years.
Call Kwik Klean: (248) 852-7141