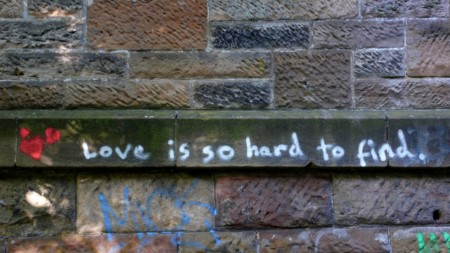 To many people it's art; a street artist's expression of their vision or perspective. And, while graffiti is recognized and commissioned by many urban areas as an art form, it still often shows up as it always has – as a form of vandalism.
Known as "tagging", graffiti is saddening and frustrating when a building, a statue, or some other structure was damaged by vandals who were pretending to be artists. So, when graffiti is clearly defacing a building – not enhancing the artistic merit of a neighborhood, park, or business district – it has to be removed.
This is true not only because of the eyesore it creates, but because studies show that those areas that quickly and thoroughly remove graffiti have fewer recurrences in that area. The "artists" see that there's no point in creating "art" that only lives for a day or two.
So, how is graffiti removed?
While historically, sandblasting was seen as the only way, pressure washing is more effective and being used more and more on all surfaces. Safe and powerful, pressure washing removes graffiti from hard surfaces without causing potential harm.
Using a stream of water that is highly pressurized, dirt, grime, graffiti, and other particles are blasted free without compromising the surface. Used on stone, brick, wood, and metal, professional pressure washing done by certified, trained, experienced professionals, removes all evidence of graffiti.
Note that it's important the company who performs the power washing is pri9fessiona, trained and experienced. Professionals have expertise. They know how to combat various situations and surfaces. They know which equipment to use based upon the surface material and they're aware of the chemicals that are friendly to the environment. All of these qualifications add up to removing the graffiti without causing any further harm.
Since image and appearance speak volumes about the safety, integrity, and value of a community neighborhood, park or business district, it's imperative to keep it graffiti-free. And while there is no such thing as graffiti patrol, there certainly is an option when it comes to removing the evidence that a graffiti "artist" was in the area.
If you should aver encounter graffiti that is obviously not art and needs to be removed, seek the assistance of a professional pressure washing company. They will be able to safely, thoroughly, and professionally remove it from your line of vision.
For More Information About Removing Graffiti with Pressure Washing
Kwik-Klean is the expert in removing graffiti with pressure washing. We provide professional pressure washing services in Metro Detroit to include Rochester Hills, Troy, Sterling Heights, Warren and the surrounding areas. Our experienced and knowledgeable staff are trained to know just how to remove graffiti from your home or business with quality pressure washing services. For more information on our pressure washing services or to schedule an onsite free estimate, please call us today at (248) 852-7141.