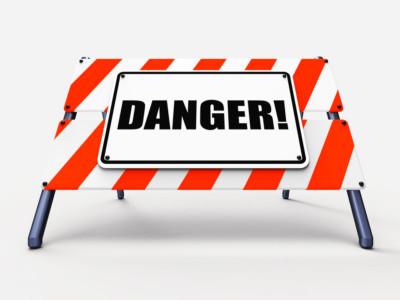 Renting a pressure washer has become very popular for homeowners who choose to pressure wah tier homes themselves. They want their deck, driveway, and siding cleaned fast and cost-effectively. So, it makes sense for many people to tackle this home improvement project themselves. But it only makes sense if it's done properly and safely. Otherwise, it can be hazardous.
Lack of information and training is the first hazard. For example, it's imperative that the homeowner knows that different types of surfaces need different types of equipment. This is just one basic illustration of the importance of getting practical training and education on how to use the equipment before taking pressure washing on yourself. But there are other reasons.
Following are the most common DIY pressure washing mistakes and the problems they can cause.
Underestimating the jet water's power. This results in thrusting too much pressure on your deck or your siding – which will cause damage. Over-applying pressure can take strips of wood right out of the wood deck and embed lines in your house's siding.
Improper ratios of water and cleaning solution. You will reap far less reward from your effort if you only use water when loading the washer. Once again, this can lead to too much pressure in your effort to get greater results from the work. The damage caused by too much pressure coupled with the potential for mold spores to spread around when using mixtures of only water will end up costing you far more money than you saved by doing it yourself.
Not knowing the best methods and techniques. Granted, different pressure washers require different techniques. However, in general, you're apt to have a productive, trouble-free experience if you do the following:
Keeping your nozzle in motion, begin with a wide fan-pattern. And refer to your user manual for guidance regarding best distance. Don't blast under the lips of windows, directly into corners or places like dryer vents.
Clean in the proper order. Clean your deck, walkways, driveways, etc. and house first. Then, if you're on a full cleaning spree, do your windows. Don't do your windows first – you'll just end up getting them dirty all over again once you start pressure washing other parts of your home and property.
Be aware of electrical hazards and make sure the pressure washer you're using is grounded and connected properly. And, for extra safety, wear shoes with rubber soles.
Basically, DIY pressure washing can be a cost-effective option. And while many have learned how to make sure it is cost-effective, others still find their best option is to hire a professional pressure washing service. The choice is yours. So, as in the case of all DIY projects – do your diligence and make sure you're well educated on the hazards as well as the advantages.
Kwik-Klean is the expert in pressure washing paver driveways, walks, retaining walls, and other hardscape restorations. We provide professional pressure washing services in Metro Detroit to include Rochester Hills, Troy, Sterling Heights, Warren and the surrounding areas. Our experienced and knowledgeable staff are trained to know just how to improve the appearance of your home or business with quality pressure washing services. For more information on our pressure washing services or to schedule an onsite free estimate, please call us today at (248) 852-7141.