The Best Way to Clean and Restore Your Investments
Are you proud of the appearance of your driveway, walkway, or patio?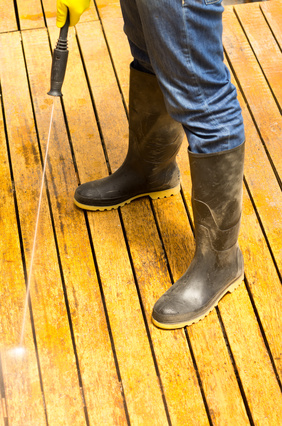 It's hard enough trying to make your home in Rochester, MI look nice, but over time, some signs of wear and tear just can't be hidden. You've spent a lot of time and money to buy a house. Wouldn't another good investment be to keep it looking great? But it may not be a job you alone can handle. Some areas are just hard to clean. How do you clean off stains on a wooden deck? How do you remove oil spots from your driveway? How do you remove mold and mildew from the nooks and crannies of your patio or deck? The answer is pressure washing Rochester, Michigan.
What's So Special About Pressure Washing Services in Rochester, Michigan?
Pressure washing uses equipment that releases a high-pressure stream of water that can clean fast. It does a wonderful job of breaking down dirt that has collected over time. You can't help but notice when natural grime ends up on parts of your yard. It just ruins how your home looks. A combination of precipitation and humidity is what causes mold and algae to grow so quickly. If left unattended, it can be a disaster for the exterior of your home. That is why pressure washing in Rochester, Michigan is popular. It takes care of the issue with haste and efficiency.
Is Pressure Washing in Rochester, Michigan Really Necessary?
Pressure washing isn't just for cleaning. It's great for restoration work as well. Remember what your deck looked like before it lost its shine and before it was conquered by Mother Nature? Letting mold take hold doesn't only look bad, it can also cause the structure to lose its strength. Mold and algae can attract so many different types of pests, such as termites, and critters that like to gnaw on wood. Your outdoor spaces are supposed to be an extension of your home. Pressure washing can bring back their original condition so that you'd want to use them again. Instead of trying out different products on your own, why not give pressure washing a try?
Pressure washing is one of the best solutions for cleaning up any outdoor space you may have. It will improve the look of your home, keep the structures strong, and even improve your health. Consider the consequences of letting mold and fungus grow. They can be a cause of allergies and other illnesses. And the best thing about pressure washing is that it doesn't use any toxic chemicals to disinfect; the pressure of the water with the combination of hot temperatures cleans and sanitizes the area.
How Do I Get Started?
If you have no idea how to use a pressure washer, you should talk to a professional pressure washing company that services Rochester, Michigan to handle the problem for you. A pressure washer has enough power to hurt you or damage your property if you don't know how to use it. It's a job better left to the professionals to avoid any of this worry.
If your house in Rochester needs cleaning and disinfecting, consider using the cleaning and restoration experts at Kwik Klean Inc. For more information about pressure washing in Rochester, Michigan, call us at 248-852-7141 today!  Kwik-Klean not only provides pressure washing in Rochester but throughout Oakland and Macomb Counties.