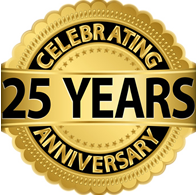 Composite decking materials have gotten popular for their durability, variety of colors to choose from, and the ease with which they can be cared for. Despite requiring less work and withstanding more abuse than natural wood in many cases, composite decks still have to be cared for with regular cleaning and sealing to keep them looking their best.
One of the main problems with composite decking material is its ability to harbor mold and mildew. Many companies do not include a substance to prevent mildew and mold from forming and growing, or they previously did not and now customers are seeing the problems that this can cause. Composite decking material is made from mixtures of plastics and wood fibers, so they still have natural elements in them. Without protecting against it, mildew and mold will cling to the natural fibers and discolor the deck. There is a solution, though!
Pressure washing is recommended for composite decks over a simple garden hose because it saves time, energy, and provides a deeper clean. Pressure washing is also important if you are hoping to apply a sealant or finish over the deck after cleaning, because if there are any damaging or unsightly particles left behind underneath the coat of sealant or finish, there will be no way to remove them.
When choosing a cleaning solution to use on your composite deck, staying away from bleaches and harsh chemicals is important for your surrounding landscaping. Excesses of these cleaners will kill and discolor backyard plants. They are also notorious for killing the mildew and mold build-up, but not the greatest at removing them and the stains they cause. Using a cleaner that is recommended for outdoor composite decking as well as for pressure washing is ideal, and gently scrubbing the deck with a soft brush prior to washing will help the set-in grime and mildew to be washed away. Each composite decking manufacturer will have specific requirements for how their materials should be pressure washed to ensure their longevity, so it is important to inquire with them, do your research, or consult a professional before diving in to a project that could harm your deck.
Sealing your deck after pressure washing will help to keep it clean for longer periods of time, and ultimately help the material to last longer. Unsealed composite decks need to be cleaned at least once a year, if not twice, while decks that have been sealed or stained after cleaning can go for several years without being cleaned again.
As with any pressure washing project, it is most important to be knowledgeable about the process and equipment that you are using, and to be safe while using it. If you are unsure of any step along the way, it is best to seek the aid of a professional Michigan pressure washing company rather than harm yourself or your deck.
Pressure Washing Your Composite Decking
For more information on pressure washing your composite decking give us a call today.  We have been providing pressure washing services to Wayne, Macomb and Oakland County for over 25 years.