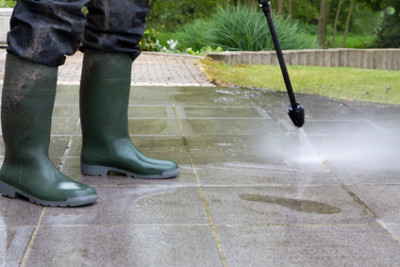 If you have made up your mind to do pressure washing yourself, then it can be convenient if you have some experience handling all the equipment to avoid any injuries. However, for an inexperienced person, do it yourself pressure washing is not such a viable option. For such people, the best alternative is to hire a residential pressure washing company. Now, out of the many pressure washing companies out there, how do you know which one of them is the best one? You can pick any one of them, but you also need to be concerned about their performance.
Here are a few tips that can help you shortlist pressure washing companies and pick the best one.
1- Always Check the Experience
Pressure washing is all about the experience. This is the only thing that keeps an ordinary person from doing pressure washing on his own. Sure, the experience is an important thing to check when you hire a pressure washing company, but that may not be the only element on the basis of which you can make your decision. You might come across a company that may have a lot of exposure related to pressure washing, but there is a chance you may not find their service very satisfactory. But to be on the safe side, a company that has many years of experience will have sound customer support service and will be able to serve you the best.
2- Check If It Is Technologically Advanced
Technology is important in everything you use. As the technology advances, our lives become easier and more comfortable. As it turns out, pressure washing industry is also not left behind when it comes to technological advancements. It is in fact heavily reliant on technology. It's the use of latest equipment that has shaped pressure washing industry into what it is today and has made pressure washing service cost-effective. So another thing that you need to check in a company you're about to hire is the use of technology. You must make sure the selected company uses the best and latest technology so that it can provide you a top-notch service.
3- Check If It Is Cost-Effective
Some people are of the opinion that cost should not be considered when it comes to selecting any service. In reality, that's not true. You must consider the prices each company is offering you and the services it's offering you in that price. The thing to take notice of is that high prices do not guarantee a quality service. Thus, you must analyze their quotations to pick the one that's offering you the most effective services at a reasonable price. For that, you would have to do some market survey.
You can ask all the companies that you have shortlisted to give you references. This would ensure they have done commendable jobs before that have satisfied the customers. Hiring a residential pressure washing company ensures that the cleaning service they provide is done responsibly and safely. If you want the services of an experienced, professional pressure washing company, then you can contact Kwik-Klean in the metro Detroit area. We have over 25 years of experience in the residential and commercial pressure washing business.
Feel free to call us at (248) 852-7141 to schedule your free quote for pressuring washing services near you .