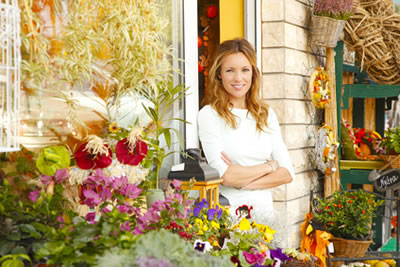 If you are a Macomb or Oakland County business owner who is looking for an easy way to keep your business looking great, you may want to think about scheduling regular pressure washing with a professional like Kwik-Klean. A professional pressure washing company, and regularly scheduled deep cleaning of your business's exterior is a great way to make your property look great, and keep it inviting to your customers. Many business owners don't realize the potential for improved business and happier customers that a great looking property can bring. If you are looking to improve your property, keep your business looking great and protect your investment, here are great benefits of regular pressure washing for your business.
Curb Appeal
You can't find an easier way to improve your business's curb appeal than regular pressure washing. Our professional staff can keep your building clean, free from dirt and grime, and get rid of cobwebs, leaves and other debris that make your property look unkempt. Professional pressure washing is done using the most environmentally friendly cleaning products combined with the right pressure washing equipment, so you don't have to worry about damaging your building, sidewalks or asphalt while trying to keep your property clean. Pressure washing is a cost effective and simple way to improve your business's curb appeal without a ton of effort.
Protect Your Investment
This is especially true if your business uses chemicals or solvents on a regular basis. Spills from industrial chemicals, automotive repair fluids, solvents and other chemicals that your business might use, can have a negative impact on the floors and asphalt in and around your building. To eliminate this potential for damage, regular pressure washing of your business's floors or even exterior driveways will protect your hard surfaces from damage caused by chemicals and other manufacturing products. This is also important for protecting your employees and keeping your facility safe and free from odors, slippery residues and grime that doesn't need to be there.
Save Money
You don't really think about it, but even just simple dirt and grime can damage your business's property or buildings. Dirt can get stuck in cracks, causing damage to sidewalks to get worse. Cobwebs and grime can eventually damage exterior siding, brick work and even light fixtures. Fluid leaks from cars in your parking lots can stain and damage concrete and asphalt. Everyday dirt and grime can be a big problem for a business owner. Regularly scheduled, professional pressure washing will clear away this dirt and grime and keep it from damaging your property. This little bit of regular maintenance will save you a substantial amount of money in building and hard surface repairs, over time. You won't have to replace siding, sidewalks, or light fixtures nearly as often. This means more money in your pocket to put toward the things your business really needs.
Searching for the Best Commercial Pressure Washing Service Near You?
Professional pressure washing isn't a luxury for your business. It is a regular maintenance item that should be part of your annual or biannual schedule. Not only does pressure washing keep your business looking great, but it protects your investment over the long run.
Kwik-Klean has been the power washing expert in Macomb and Oakland Counties since 1990. To schedule a free estimate for commercial pressure washing services and to learn more about how we can help your business, call us today at (248) 852-7141.